Director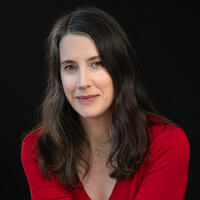 Catherine Flynn is an Associate Professor of English,  director of the Irish Studies Program at UC Berkeley, and a former director of Berkeley Connect in English, as well as the summer programs Transfer Connect and First-Year Connect. Her research focuses on British and Irish modernist literature in a European avant-garde context.
Her book, James Joyce and the Matter of Paris, appeared with Cambridge University Press (2019). For the hundred-year anniversary of Ulysses, she has put together The Cambridge Centenary Ulysses: The 1922 Text with Essays and Notes, a facsimile edition of the historic 1922 Shakespeare and Company text, featuring Joyce's own errata as well as references to later amendments, along with maps, photographs, and footnotes, and an essay by a leading Joyce scholar on each of the eighteen episodes (Cambridge University Press, 2022). Her edited volume, entitled The New Joyce Studies: Twenty-First Century Critical Revisions is forthcoming with Cambridge University Press in September 2022. She co-hosts the related podcast "U22 The Centenary Ulysses" (available on iTunes and Spotify) with former students Rafael Aguilar, Max Ambrose, Emily Moell, and Louie Poore. She is currently working on a monograph on Flann O'Brien/Myles na gCopaleen/Brian O'Nolan and the young Irish State.
Prior to joining the UC Berkeley faculty in 2012, Professor Flynn was a Postdoctoral Fellow at Stanford University's Introduction to the Humanities Program. She received her Ph.D. in Comparative Literature from Yale University and her B.A. in English and Philosophy from University College Cork. Previously, she practiced as an architect in Ireland and in Vienna, Austria; she has a B.Arch from University College Dublin.
---
Associate Director       
Shana Love assumed the role of Associate Director of Berkeley Connect in July of 2023. She previously served as the Assistant Director of Experiential Learning at Berkeley Career Engagement (formerly the Career Center) where she made her entry into UC Berkeley in 2021. Shana has over 10 years of experience in the private sector working in administration, sales, operations, and management. After completing a Master's Degree in Public Administration, Shana went on to work for government, non-profit, and small businesses in the areas of recruitment, strategic planning, program management and evaluation, and management consulting. She has a BA from Spelman College, an MPA from San Francisco State University, and a PMP certification from the Project Management Institute . 
---
Founding Director
Maura Nolan, Associate Professor of English, was the founding Director of Berkeley Connect (2010-2018).  In 2011, she received the Berkeley Faculty Award for Outstanding Mentorship of Graduate Students for her leadership of the Chernin Program, the pilot project in the Department of English that launched the campus-wide Berkeley Connect program.
---
For more information on Berkeley Connect faculty directors and graduate fellows, please see Participating Departments
---
Student Assistants
Communications & Administrative Assistant
TBD Fall23