Berkeley Connect in Social Welfare
The Berkeley Connect program opens up the extraordinary resources of the University to you: the extraordinary students on our campus. By joining, you will become part of a community of like-minded faculty, mentors, and students that will provide a supportive environment in which to exchange and discuss ideas and goals. Berkeley Connect will help you make the most of your time at the University as you learn more about the major in Social Welfare. We are excited to get to know you.
Message from the Director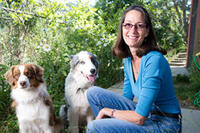 What is Social Work?  What can I do with a Social Work degree?  How can I be engaged in solving the complex social issues of our time?  These are the questions that Berkeley Connect can begin to answer as students join together in community with one another, with graduate students, and with faculty.  Participating students will become familiar with the School and will also learn about the wider campus community and resources.  Berkeley Connect makes a big campus feel small, and gives students an opportunity to take risks exploring new ideas about social solutions to society's most vexing problems – all in the company of friends.
Jill Duerr Berrick
Director, Berkeley Connect in Social Welfare
Program Description
Berkeley Connect links undergraduate students with experienced mentors in Social Welfare. These mentors lead small groups (not more than 20) students in regular meetings; they also meet with students one-on-one to provide guidance and advice. The core of the Berkeley Connect program is a one-credit, pass-fail course that is designed to create a community of students with similar intellectual interests. There is no homework associated with Berkeley Connect: no exams, no papers, no quizzes. Instead, small group meetings focus on sharing ideas and learning new skills within the Social Welfare major as a way to foster friendships and provide a supportive intellectual community for Berkeley undergraduates.The only requirement for joining Berkeley Connect in Social Welfare is that you have an interest in the field of study. You do not have to be a major in order to participate! Undeclared freshmen and sophomores are welcome, along with entering junior transfers and juniors and seniors who have declared the major.
Every semester, Berkeley Connect sponsors a wide range of activities and events for participating studentsThey include:
small-group meetings led by your mentor;
one-on-one meetings with your mentor;
special events, including informal lectures by professors and guest speakers, and panels on career options, graduate school admissions, and other topics;
and visits to Berkeley resources.
At the heart of Berkeley Connect is the relationship between you and your mentor. The Berkeley Connect mentors are advanced graduate students or recent PhDs in Social Welfare, who are chosen both for their demonstrated commitment to undergraduates and for their scholarly achievement. They are dedicated to providing the kind of close-knit community and one-on-one attention that can be hard to find at a large university.
When you sign up for Berkeley Connect, you will join one of the small groups of participants in Social Welfare. Your small group will be led by your mentor, and will meet every other week during the semester for an hour-long discussion session. Discussions will focus on key intellectual issues within Social Welfare as well as key skills you need to succeed in the major. Above all, the small groups will focus on building connections among students, so that each group becomes a supportive community for all participants.
You will meet with your mentor one-on-one at least twice during the semester, to talk about anything you choose related to your academic life—questions you have, challenges you are facing, resources you are seeking, goals you are seeking to achieve. Your mentor will also hold open mentoring hours throughout the semester, during which you are free to show up and continue these conversations, or just check in.
Faculty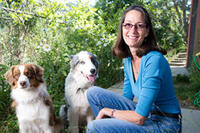 Jill Duerr Berrick serves as the Zellerbach Family Foundation Professor in the School of Social Welfare and co-director of the Center for Child and Youth Policy at U.C. Berkeley.  Berrick's research focuses on the relationship of the state to vulnerable families, particularly those touched by the child welfare system.  She has written or co-written ten books on topics relating to family poverty, child maltreatment, and child welfare.  Her interests target the intersection between poverty, early childhood development, parenting, and the service systems designed to address these issues.  Her research approach typically relies upon the voices of service system consumers to identify the impacts of social problems and social service solutions on family life.  Her new book under development examines child welfare professionals and the morally hazardous and intellectually contested choices they regularly face in their work with children and families.
Berkeley Connect Mentors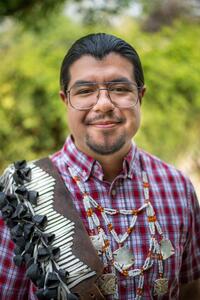 Valentin Sierra is a PhD candidate in Social Welfare.
Where did you grow up?
Bakersfield, CA
Where did you go to college and what was your major?
UC Davis; Major: Native American Studies
How would you describe your research in a sentence or two?
I am working with a local Native American health center to develop a culture-based suicide risk assessment tool.
---
Semester Activities
During a semester in Berkeley Connect in Social Welfare, you will participate in one-on-one conversations with your mentor, small-group discussions, special events and field trips.
Recent discussion topics have included:
Social welfare and social justice
Self-care and self-compassion
Exploring campus resources
Getting into graduate school
Berkeley Connect discussion sessions are informal and interactive, with time allowed for students to check in, talk about their experiences on campus, and reflect on current events that create the context for their academic studies.
Recent special events and field trips have included:
Showcase of Student-Led Organizations
Get to Know the Faculty
Guided tour of Berkeley Art Museum
How to Sign Up
To sign up, enroll in a Berkeley Connect section when course registration opens.  To participate in Berkeley Connect in Social Welfare, you enroll in a section of Social Welfare 98BC (primarily for freshmen and sophomores) or 198BC (primarily for juniors and seniors). Both are offered for one unit, taken on a Pass/Not Pass basis. Participation is NOT restricted to declared majors.
You may enroll in Berkeley Connect more than once (some students choose to participate for a full year by enrolling in both the fall and spring semesters), and you may enroll through more than one department. You may NOT enroll in more than two sections of Berkeley Connect in one semester, or enroll in more than one section in the same department in the same semester.
Contact Us
Please see our FAQs.  If you have additional questions about Berkeley Connect in Social Welfare, please contact:  Prof. Jill Duerr Berrick, Faculty Director, dberrick@berkeley.edu.
You can also contact the central Berkeley Connect office  at berkeleyconnect@berkeley.edu or (510)664-4182.
Links & Resources