Berkeley Connect in Sociology
The Berkeley Connect program opens up the extraordinary resources of the university to you: the extraordinary students on our campus. By joining, you will become part of a community of like-minded faculty, mentors, and students that will provide a supportive environment in which to exchange and discuss ideas and goals. Berkeley Connect will help you to make the most of your time at the university as you learn more about the major in Sociology. We're excited to get to know you!
Message from the Director
Have you ever wished for an intellectual mentor who knows all the ins and outs of Sociology, both at Berkeley and in the world? Or wanted to meet other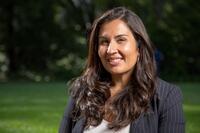 sociology undergrads in a setting that didn't involve grades and homework? Or imagined figuring out what it actually means to read or argue like a sociologist?  These are just some of the things you'll be able to do if you join Berkeley Connect in Sociology. As Director of the Berkeley Connect in Sociology, I am excited about the program because it is one of the best ways I can envisage to help our students succeed and thrive at Berkeley and beyond.
Professor G. Cristina Mora
Director, Berkeley Connect in Sociology
Program Description
Berkeley Connect links undergraduate students with experienced mentors in Sociology. These mentors lead small groups of 10-20 students in regular meetings; they also meet with students one-on-one to provide guidance and advice. The core of the Berkeley Connect program is a one-credit, pass-fail course that is designed to create a community of students with similar intellectual interests. There is no homework associated with Berkeley Connect: no exams, no papers, no quizzes Instead, small group meetings focus on sharing ideas and learning new skills within the Sociology major as a way to foster friendships and provide a supportive intellectual community for Berkeley undergraduates. The only requirement for joining Berkeley Connect in Sociology is that you have an interest in the field of study. You do not have to be a major in order to participate! Undeclared freshmen and sophomores are welcome, along with entering junior transfers and juniors and seniors who have declared the major.
Every semester, Berkeley Connect sponsors a wide range of activities and events for participating studentsThey include:
small-group meetings led by your mentor;
one-on-one meetings with your mentor;
special events, including informal lectures by professors and guest speakers, and panels on career options, graduate school admissions, and other topics;
and visits to Berkeley resources.
At the heart of Berkeley Connect is the relationship between you and your mentor. The Berkeley Connect mentors are advanced graduate students in Sociology, who are chosen both for their demonstrated commitment to undergraduates and for their scholarly achievement. They are dedicated to providing the kind of close-knit community and one-on-one attention that can be hard to find at a large university.
When you sign up for Berkeley Connect, you will join one of several small groups of participants in Sociology. Your small group will be led by your mentor, and will meet every other week during the semester for an hour-long discussion session. Discussions will focus on key intellectual issues within Sociology as well as key skills you need to succeed in the major. Above all, the small groups will focus on building connections among students, so that each group becomes a supportive community for all participants.
You will meet with your mentor one-on-one at least twice during the semester, to talk about anything you choose related to your academic life—questions you have, challenges you are facing, resources you are seeking, goals you are seeking to achieve. Your mentor will also hold open mentoring hours throughout the semester, during which you are free to show up and continue these conversations, or just check in.
Faculty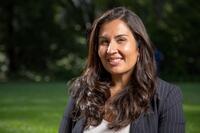 G. Cristina Mora is Associate Professor of Sociology and Chicano/Latino Studies and co-director of the Institute of Governmental Studies (IGS). She completed her B.A. in Sociology at Cal in 2003 and earned her Ph.D. in Sociology from Princeton University. Her research focuses mainly on questions of census racial classification, immigration, and racial politics in the United States and Europe. Her first book, Making Hispanics (2014), provides the first historical account of the rise of the "Hispanic/Latino" panethnic category in the United States. This work, along with related articles, has received wide recognition, including the American Sociological Association's 2010 Best Dissertation Award and 2018 Early Career Award (SREM). She is currently working on two new book projects funded by the Russell Sage Foundation. The first, California Color Lines: Racial Politics in an Era of Economic Precarity (w. T. Paschel) examines the contradictions of racial politics in the nation's most diverse and seemingly professive state. The second, Race and the Politics of Trust in an Age of Government Cynicism (w. J. Dowling and M. Rodriguez-Muniz) provides the first mixed methods examination of race and political trust in the U.S.
Berkeley Connect Mentors
Xavier Durham is a PhD candidate in Sociology.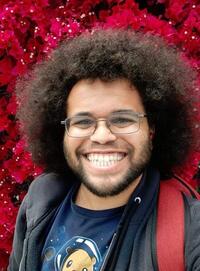 Where did you grow up?
San Antonio, Texas (though I was born in Fussa, Japan!)
Where did you go to college and what was your major?
The University of Texas at Austin; Sociology
How would you describe your research in a sentence or two?
My current research looks at how people getting out of prison find work. But more importantly, I am interested in how people from this group who take on a semi-policing jobs (i.e. security) think about their job as they reflect on their own experiences with police and inequality.
---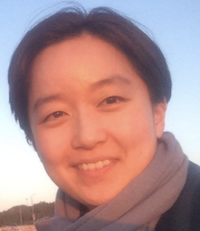 Joohyun Park is a PhD candidate in Sociology.
Where did you grow up?
Seoul, South Korea
Where did you go to college and what was your major?
Seoul National University, South Korea, Sociology
How would you describe your research in a sentence or two?
My research examines how law and medicine shape the experiences of sexual violence victims in South Korea.
---
Nataliya Nedzhvetskaya is a PhD candidate in Sociology.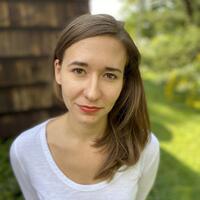 Where did you grow up?
New York City/ New Jersey
Where did you go to college and what was your major?
Harvard College (Social Studies)
How would you describe your research in a sentence or two?
The purpose of my research is to understand the scale and scope of employee activism (workplace protest), its impact on firm strategy, and its potential as a safeguard against corporate deviance. Employee activism occurs when employees exercise their voice through a collective action (protest) to remedy a perceived social problem or to promote or counter change in the workplace.
---
Semester Activities
During a semester in Berkeley Connect in Sociology, you will participate in one-on-one conversations with your mentor, small-group discussions, special events and field trips.
Recent discussion topics have included:
The sociological imagination
Charting your intellectual path
Writing like a sociologist
Student savvy: how to get the most out of your time at UC Berkeley
Berkeley Connect discussion sessions are informal and interactive, with time allowed for students to check in, talk about their experiences on campus, and reflect on current events that create the context for their academic studies.
Recent special events and field trips have included:
Faculty Panel: How and Why I Became a Berkeley Professor
Undergraduate Research Panel
Guided tour of Berkeley Art Museum
How to Sign Up
To sign up, enroll in a Berkeley Connect section when course registration opens.  To participate in Berkeley Connect in Sociology, you enroll in a section of Sociology 198BC, offered for one unit, taken on a Pass/Not Pass basis. Participation is NOT restricted to declared majors.
You may enroll in Berkeley Connect more than once (some students choose to participate for a full year by enrolling in both the fall and spring semesters), and you may enroll through more than one department. You may NOT enroll in more than two sections of Berkeley Connect in one semester, or enroll in more than one section in the same department in the same semester.
Contact Us
Please see our FAQs.  If you have additional questions about Berkeley Connect in Sociology, please contact: G. Cristina Mora, Faculty Director, cmora@berkeley.edu.
You can also contact the central Berkeley Connect office  at berkeleyconnect@berkeley.edu or (510)664-4182.
Links & Resources